Sustainability is one of the most pressing issues in the world right now. Sustainability is one of BCI's pillars and recognised as an essential core business activity supporting BCI's vision to be a globally significant sustainable industrial minerals business. From BCI's sustainability sub-pillars, Social Equity, Environmental Protection and Economic Viability, BCI has developed a set of sustainability principles that balance the elements of business need, environmental impact and social responsibility to achieve sustainability outcomes.
These pillars underpin the development of the Mardie Salt and Potash Project.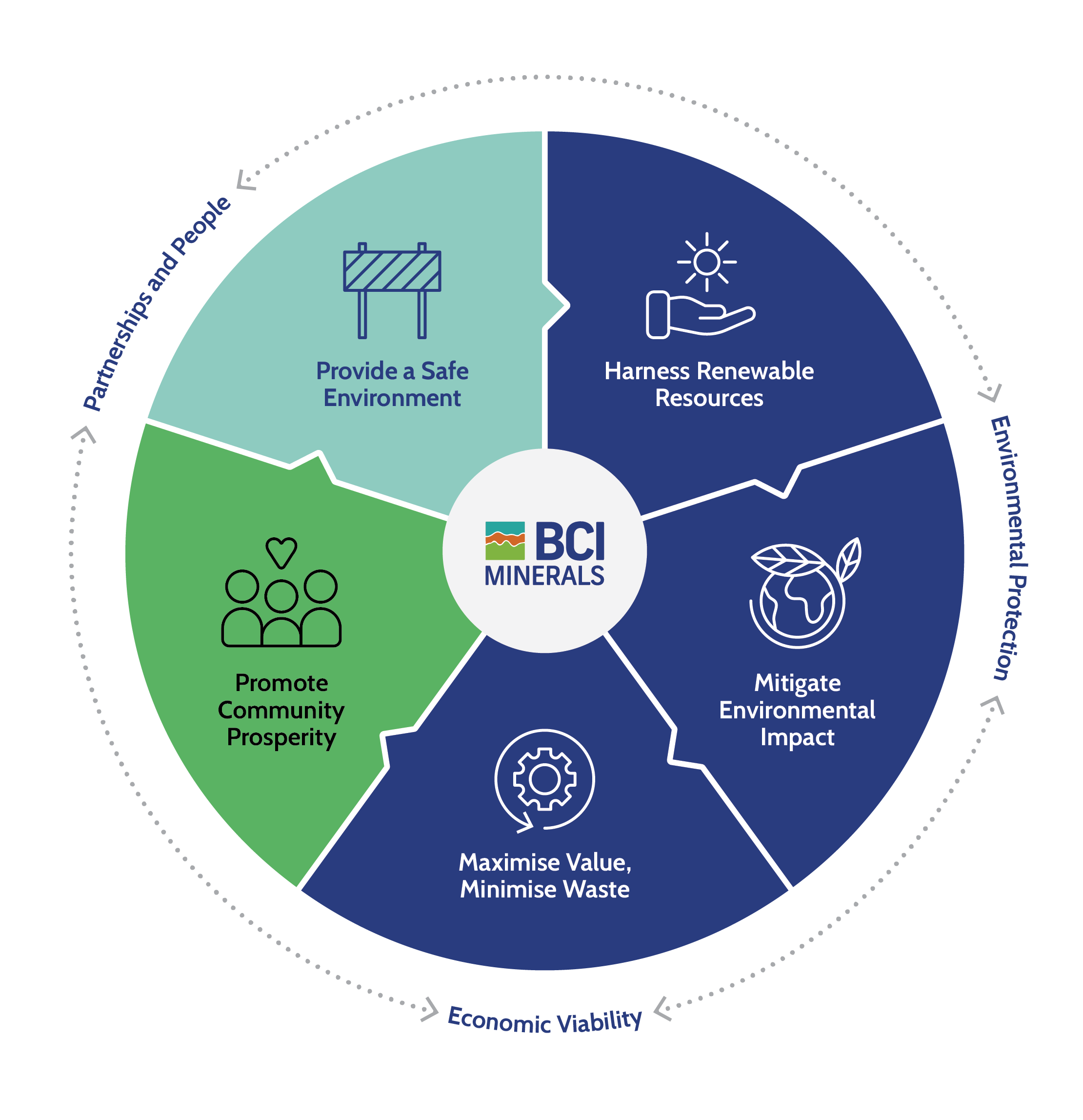 Click here to read our Annual Sustainability Report.