David Boshoff
Managing Director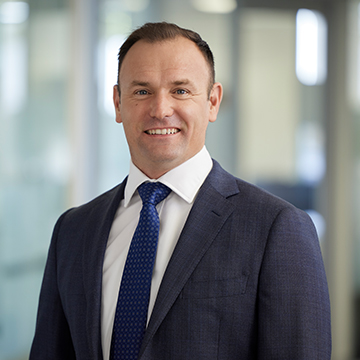 David was appointed Managing Director in November 2022 and brings more than 20 years' leadership experience in the mining industry to BCI, including the delivery of large capital projects.
Prior to joining BCI Minerals, David has held the role of Chief Operating Officer and then Chief Executive Officer at Bravus Mining and Resources and during this time led the start‐up of the Carmichael coal mine to full production and executed a number of large capital projects with full safety, schedule, scope and capital cost accountability. Prior to joining Bravus Mining and Resources, David was the general manager at BHP's Mt Arthur Coal and Daunia mines and was instrumental in commencing production ramp‐up on schedule at BHP's Caval Ridge mine.
David holds an Executive Masters in Business Administration from the University of Melbourne Business School and is a graduate of the Australian Institute of Company Directors. He also holds a Master in Mining Engineering from the University of Pretoria.
Kerryl Bradshaw
Chief Financial Officer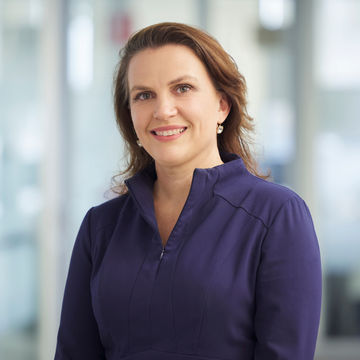 Kerryl was appointed Chief Financial Officer in January 2022. Kerryl has more than 20 years' senior leadership experience in projects, finance and technology roles, leading significant value-creating business transformations within the Resources and Services Industries.
Joining BCI from Microsoft, Kerryl previously held the role of Director of Resources Industry with responsibility for advancing the business in the global mining, infrastructure, oil and gas and manufacturing sectors. Prior to this, Kerryl was APAC Regional Director at Advisian (Worley subsidiary) as well as previously holding senior roles at Rio Tinto including General Manager Innovation, General Manager Strategy and Systems and Acting President South America Operations.
Stephanie Majteles
General Counsel & Company Secretary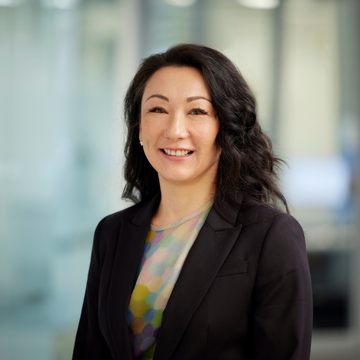 Stephanie was appointed as General Counsel at BCI in January 2019 and has 18 years' experience in the projects and resources industries, with significant experience at both a top tier law firm and in-house at a large global resources company.
Prior to joining BCI, Stephanie held senior roles at Rio Tinto providing strategic development and approvals advice to Rio Tinto Iron Ore, working on an integrated network of 16 iron ore mines, four port terminals and a 1,700 km rail network and related infrastructure.
Tim Deighton
Project Director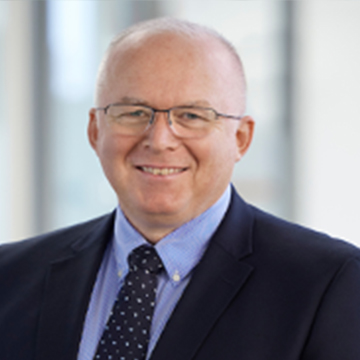 Tim Deighton was appointed Project Director in April 2023 and brings more than 25 years' experience in construction, engineering and project management.
Joining BCI Minerals from ACCIONA, Tim held the roles of Project Consortium and Joint Venture Director on the East Rockingham Waste to Energy Project. Prior to this, Tim served as the Executive General Manager at Primero Group and General Manager for Major Projects at Mineral Resources Limited.
Tim is a commercially astute leader with the skills and experience needed to manage high value and complex multidisciplinary projects.
Arron Minchin
Head of External Relations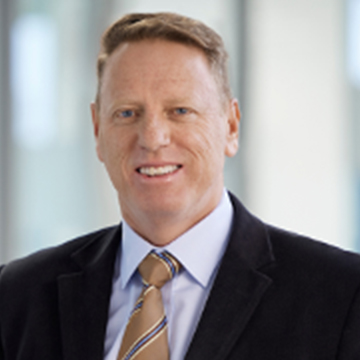 Arron Minchin was appointed Head of External Relations in May 2023 and brings more than 20 years' experience across the Private, State and Local Government sectors with exposure to Government, Mining, Sport and Recreation and Community Safety industries.
Joining BCI Minerals from the City of Karratha, Arron served as Director of Community Services for four years, with a core focus on regional development. Prior to this, Arron held leadership roles at the Department of Primary Industries and Regional Development and BHP.
Arron has strong insight into the issues and opportunities that exist in regional Western Australia and a track record of finding innovative ways to deliver on commitments.